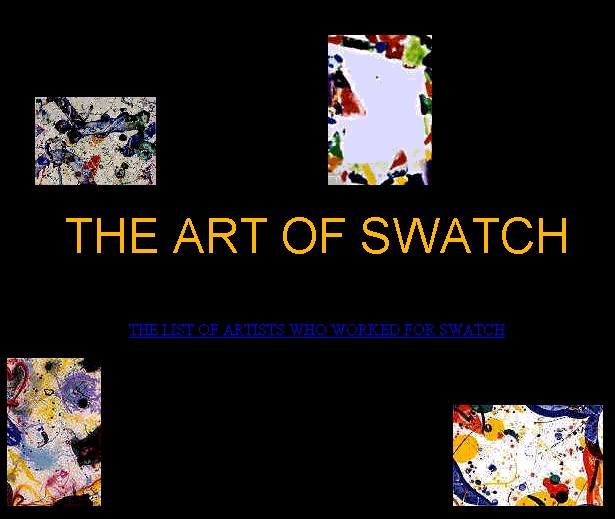 STUDIO AZZURRO

In 1982 Fabio Cirifino (photography), Paolo Rosa (visual arts and cinema) and Leonardo Sangiorgi (graphics and animation) founded Studio Azzurro, a center for artistic sperimentation and video production. In 1995 Stefano Roveda, an expert in interactive systems, joined the group to complement and enrich the different artistic personalities in the studio. Studio Azzurro's soul is one, but it animates different bodies. It is a soul made up by people with different beliefs, experiences, aspirations and roles, but all of them contribute to create a single creative atmosphere.Studio Azzurro's research is aimed at creating ''sensitive environments'' where technology is married to narration and space, where the outcome comes from people's choices, where the relationship among men coexists with the relationship between man and machine.

The interactive environments are supported by ''natural interfaces'' that allow the audience's interactions without technical tools, but through ''natural'' actions such as touching, stomping or talking. This allows people to approach the technology in a natural way; it stimulates the dialog and favors a spontaneous immersion in the sensorial experience. Studio Azzurro has developed its original research not only in the typical experimental venues, but also in the more traditional art world, especially in art exhibits and museums. Research has been applied not only to video, but also to movies, theater, musical theater and dance, each time finding original narrative ideas and visual images to generate a genuine and visionary melting of genres. Studio Azzurro has produced several documentaries on artists' works; it has also played an important educational role, has produced theoretical work and has sponsored and participated in workshops and seminars.

Studio Azzurro contributors: Reiner Bumke, Livia Centurelli, Mario Coccimiglio, Mara Colombo, Dario Gavezotti, Enea Lefons, Fanny Molteni, Orf Quarenghi, Paolo Ranieri, Cinzia Rizzo, Mariangela Romanò, Davide Sgalippa, Martina Sgalippa, Elisa Mendini, Riccardo Apuzzo, Francesco Apuzzo, Davide Scatà, Alberto Morelli, Stefano Scarani, Riccardo Castaldi, Delphine Tonglet, Adele Maria Costantini.

Most important works in chronological order*

1982Luci d'inganni: videoambientazione, Memphis -ARC 74, Milano.

1984

Il Nuotatore (va troppo spesso ad Heidelberg): videoambientazione, Museo di Palazzo Fortuny, Venezia.

1985

Vedute (quel tale non sta mai fermo): videoambientazione, Museo di Palazzo Fortuny, Venezia.

1988

Primo scavo (osservazioni sulla natura): videoambientazione e performance, Festival Internazionale Videoart, Locarno.

Rilievo della parte emersa (osservazioni sulla natura): videoambientazione, TTVV Festival, Riccione.

1989Il combattimento di Ettore e Achille: teatro e video, TTVV Festival, Riccione.

1990Delfi (studio per suono, voce, video e buio): teatro e video, Festival Teatro Due, Parma.
Kepler's Traum: teatro e video, Ars Electronica, Linz. Premio S.I.A.E. 1990 per la lirica.
1992Il giardino delle cose: videoinstallazione, XVIII Esposizione Internazionale Triennale di Milano, Milano.
Videoambienti 1982-1992: videoallestimento, mostra itinerante con 8 videoinstallazioni, opere e progetti, riassuntiva dell'attività di Studio Azzurro, Fondazione Mudima, Milano. Musei Laforet di Kokura, Nijgata, Tokyo.
1995Tavoli, perché queste mani mi toccano (Tables: why are these hands touching me?) : interactive installation. Palazzo dell'Arte, Triennale di Milano, "Oltre il Villaggio Globale" , "Francesca Alinovi '95 Award"
Coro (Chorus) : interactive videoenvironment in two parts. Mole Antonelliana, Torino. First prize for best multimedial installation, Transmedial Videofestival in Berlin.
1996Totale della battaglia (Battle's total) : interactive videoenvironment. Baluardo S. Paolino, Lucca, "War Places in Peace Times"
'XII Quadriennale Nazionale d'Arte di Roma' award.
Striaz (Striaz) : nocturnal videowork. Music by Luca Francesconi. Cividale del Friuli, "MittelFest"
1997Il giardino delle anime (The Souls' Garden) : interactive videoenvironment (permanent installation). New Metropolis, Science and Technology Center, Amsterdam
Il soffio sull'angelo, primo naufragio del pensiero (The Blow on the Angel, Thought's First Collapse) : interactive videoenvironment. Sala Fibonacci, Università degli Studi di Pisa, Pisa
The Cenci : opera by Giorgio Battistelli. Teatro Almeida, Londra
1998Il gorgo, nessun mare è troppo profondo (The gorge: No Sea is too Deep) : interactive videoenvironment (permanent installation). Meteorit Andre Heller, Essen – Galleria Nazionale di Arte Moderna e Contemporanea di Roma
Giacomo mio, salviamoci! (Giacomo, let's save ourselves!) : for voice, orchestra, interactive video and live electronics. Opera by Giorgio Battistelli. Teatro Lauro Rossi, Macerata
Il fuoco, l'acqua, l'ombra. La danza della natura nelle immagini di Tarkovskij (Fire, Water, Shadow. The Nature's Dance in Tarkowsijy's Works)
Dance and Video. Choreography by Roberto Castello. KAH, Bonn.
1999Ambienti sensibili (Sensitive environments) : Personal exhibit (The Swimmer, Chorus, Tables, Battle's Total, Blow on the Angel) Palazzo delle Esposizioni, Roma.
Silicio. Viaggio nel mondo delle dimensioni infinite (Silicon: Journey in the World of Infinite Dimension) : interactive videoenvironment. Museo Nazionale della Scienza e della Tecnica Leonardo da Vinci, Milano
Museo

Virtuale della città di Lucca (Lucca's Virtual Museum). Permanent interactive video installation. Sotteraneo del Baluardo San Paolino a Lucca
Landing Talk

: interactive installation. Biennale '99 Interaction. Tokyo
2000
It. Italian Touch

: videoinstallazione interattive. Progetto Abitate & Moda. Istituto nazionale per il Commercio Estero. Manhattan Center. New York.
Dove va tutta 'sta gente (Where are all these People Going?):

Interactive installation . Vision Ruhe Festival,

Dortmund.
Museo audiovisivo della Resistenza (Audiovisive Museum of the Resistence

: permanent interactive installation. Sarzana
Aristocratic Artisans
Six Rooms with interactive installations. With Istituto Nazionale per il Commercio Estero - Ace Gallery, New York.
Megalopoli

: Synchronized Video installation for 39 screens. Biennale di Architettura : Less Aesthetics, more Ethics - Venezia
Wer möchte Wohl Kaspar Hauser sein : Dance and Video. Choreography by Daniela Kunz. Oper Theater Nuernberg
Trittico Marghera : video for 3 synchronized screens. Padiglione Antares, Marghera, Venezia
*In this chronology, you will not find the museum's works, the videos and films.

Bibliography
Studio Azzurro e Giorgio Barberio Corsetti, La camera astratta, tre spettacoli tra teatro e video, Ubulibri, Milano 1988
Studio Azzurro, percorsi tra video, cinema e teatro, (a cura di V. Valentini), Electa, Milano 1995
AA:VV (a cura di D. De Gaetano), Mutazioni elettroniche. Le immagini di Studio Azzurro, Lindau - Torino 1995
Studio Azzurro, Jacques Derrida, Carlo Sini, Pensare l'Arte - Verità, Figura, Visione, Trivioquadrivio - Federico Motta Editore, Milano 1998
Maria Grazia Mattei (a cura di), Interattività – Studio Azzurro opere tra partecipazione e osservazione, Fondazione Umbria Spettacolo, Perugia 1999
Studio Azzurro, Ambienti sensibili, esperienze tra interattività e narrazione, Electa, Milano 1999